Kinetic Typography
Description of Sequence: This sequence is a short 11 second kinetic typography video for the song Lose Yourself by Eminem, which was the main song from the soundtrack of the movie 8 Mile. It will consist of animated text and still images.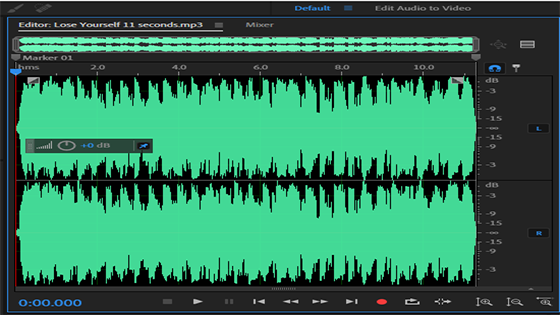 I downloaded the full song by converting the YouTube video for it into an MP3 file. I imported the MP3 file into Adobe Audition. I cropped it so I had only 11 seconds of the first hook of the song. I added a small fade in and fade out effect to the start and end of the audio clip. I then exported it.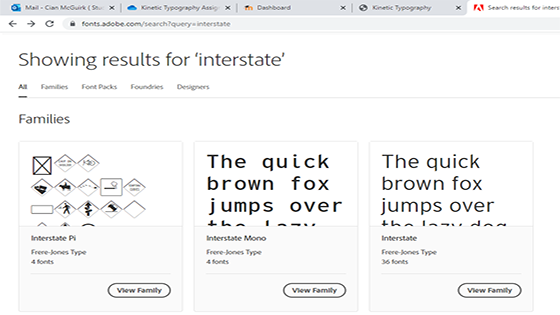 I used Interstate as the font for the text as this is the same font used for the 8 Mile movie title. I activated this font using Adobe Fonts. The font colour will be yellow because this is the same colour as the 8 Mile movie title. I'll make the background of the sequence gray because it's the same colour as the hoddie and hat that Eminem wears in the movie.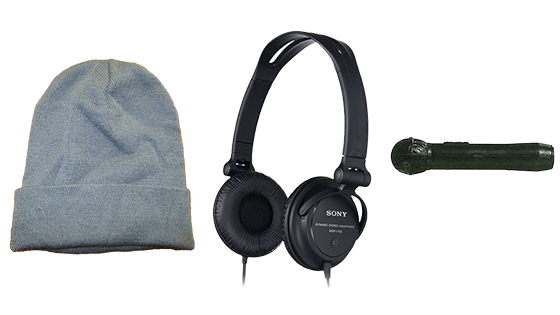 I downloaded 3 still images from Google images for my sequence. These were a beanie hat, a pair of headphones and a microphone. All these items were used in the movie 8 Mile. I downloaded them as JPGs. I opened each image in Photoshop and removed the background for each and exported them as PNG files.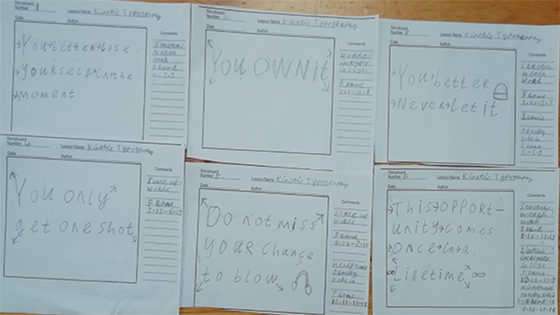 This is the storyboard I made to plan how I wanted to animate the kinetic typography sequence.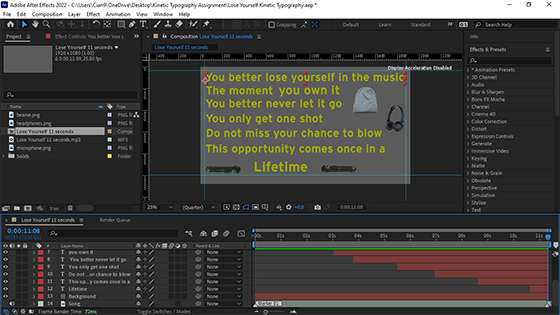 This is a screenshot of me working on the kinetic typography sequence in After Effects. I applied the scale up words effect to line 1,Line 2, Line 4 and Line 5. I applied the stretch to each word to Line 3 and Line 6. I added a opacity fade in effect to the 3 still images and placed them around the lyrics.
This is the final animation.